We've already reviewed The Darkness this year as the band's Motorheart Tour rolled into Minneapolis back in March and now it's Australia's turn! After a stunning couple of nights in Melbourne The Darkness hit the sold out Astor in Perth to deliver some serious Rock and Roll goodies! Ably supported by Perth's very own Southern River Band who are touring with The Darkness nationally, it was a night to knock off anything we've seen post-pandemic!
The Astor has always had a great sound and it's great to see The Darkness back in Perth and stomping some new boards after a few tours playing Fremantle. And what a show it is! If you love good old fashioned Rock and Roll, then I hope you got in early as this tour is seriously selling out!  If you're looking for great song after great song and boundless energy these East Coast Vikings are bringing their A-Game.
Opening with the title track of their latest offering 'Motorheart' is all we need to get rocking! And with that thought in mind 'Black Shuck' rears its fabled head next before the 'poptastic' and quirky 'Growing on Me' and newie 'It's Love, Jim'. By the time 'One Way Ticket' from the upstart second record hits everyone who had been unmoved to that point go wild.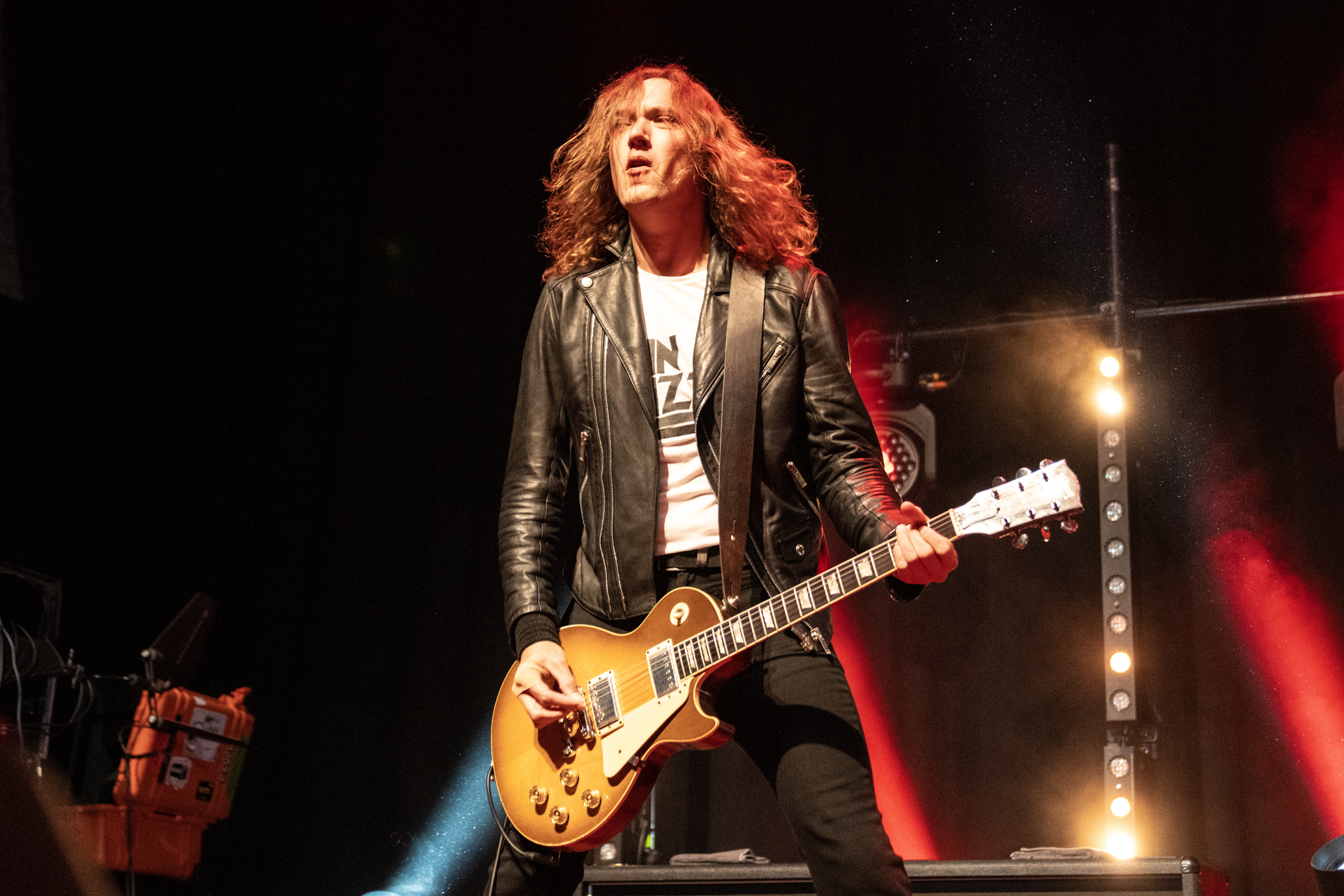 The upstart 'Welcome Tae Glasgae' is well received and rather fun, before a brace from the wonderful 'Permission to Land' hit – first the high-heeled 'Givin' Up' followed by the majestic 'Love Is Only a Feeling' which I always love. There's a brief nod to 'Easter is Cancelled' with 'Heart Explodes' and one of two survivors from 'Pinewood Smile' comes with the intriguingly titled 'Japanese Prisoner of Love' works its magic and the guttural cries of 'Barbarian; scatter the crowd (OK I made that bit up).
'Friday Night' is well timed, with this being, well, a Friday night after all, and 'Solid Gold' lives up to its shimmering title with dancing at its peak and the boards of The Astor creaking. And the dancing continues! We close the set proper with the evergreen singalongs of 'Get Your Hands Off My Woman  and 'I Believe In A Thing Called Love' with Cal Kramer of Southern River band joining the party on guitar.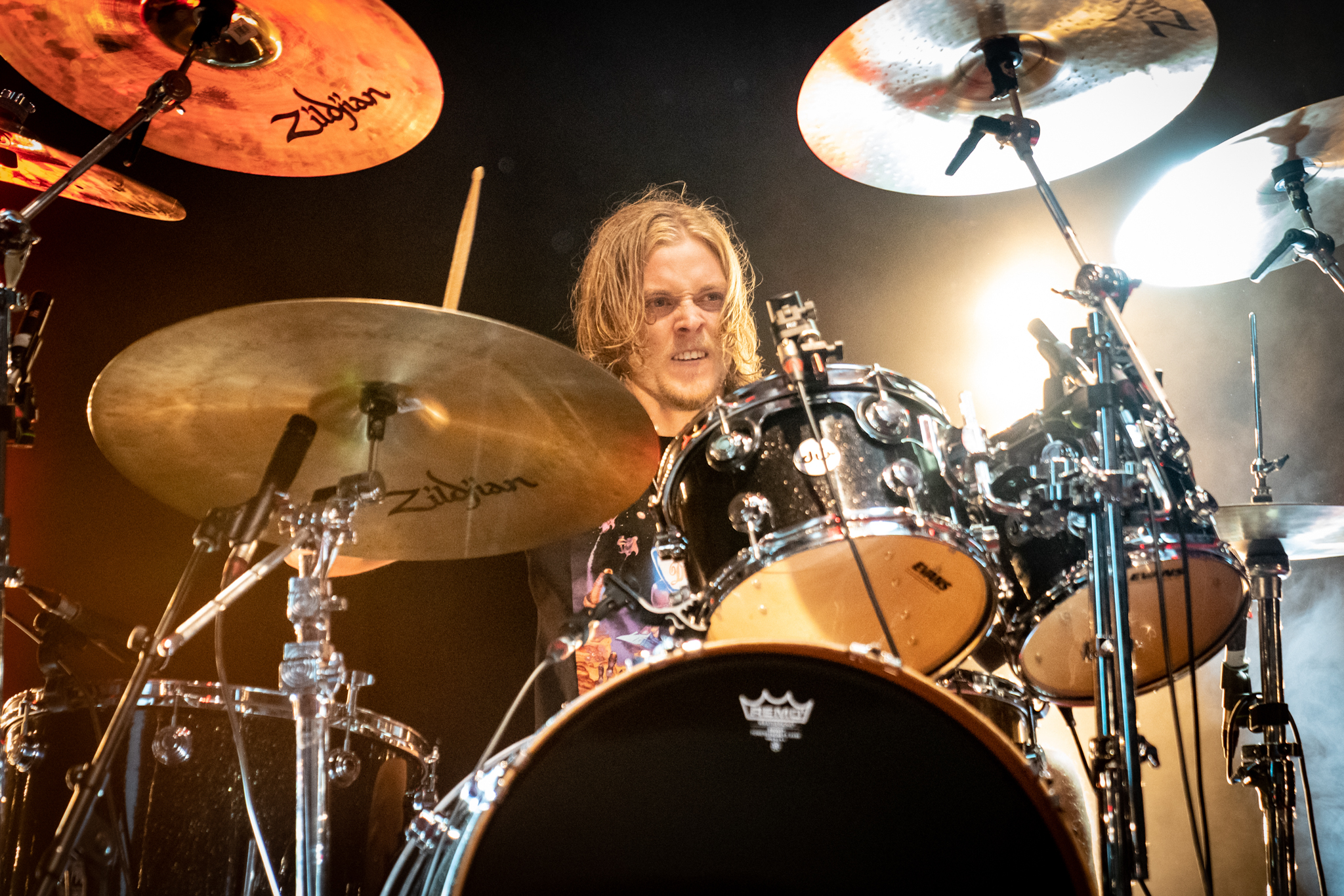 It's been a great night full of fun, with the ever charming and wildly charismatic Justin demanding the crowd enjoy themselves and put down their phones and sing along. There's plenty of jumps and organised chaos, and this feels more like Rock and Roll than most shows of this size you'll see. Justin also attempts to Facetime someone's Dad in the UK, proving there is a place for phones used correctly with supervision…
Easter may have been cancelled after The Darkness' last visit but the band is soon enough back onstage for their encore and lead out with the two months early (yet already in the shops) 'Christmas Time (Don't Let the Bells End)' with Cal Kramer of Southern River this time on… bells. And Perth's night is made complete with an epic version of 'Love on the Rocks With No Ice' that sees Justin traditionally atop a crew member's shoulders to spread teh love in the crowd as the guitars wail.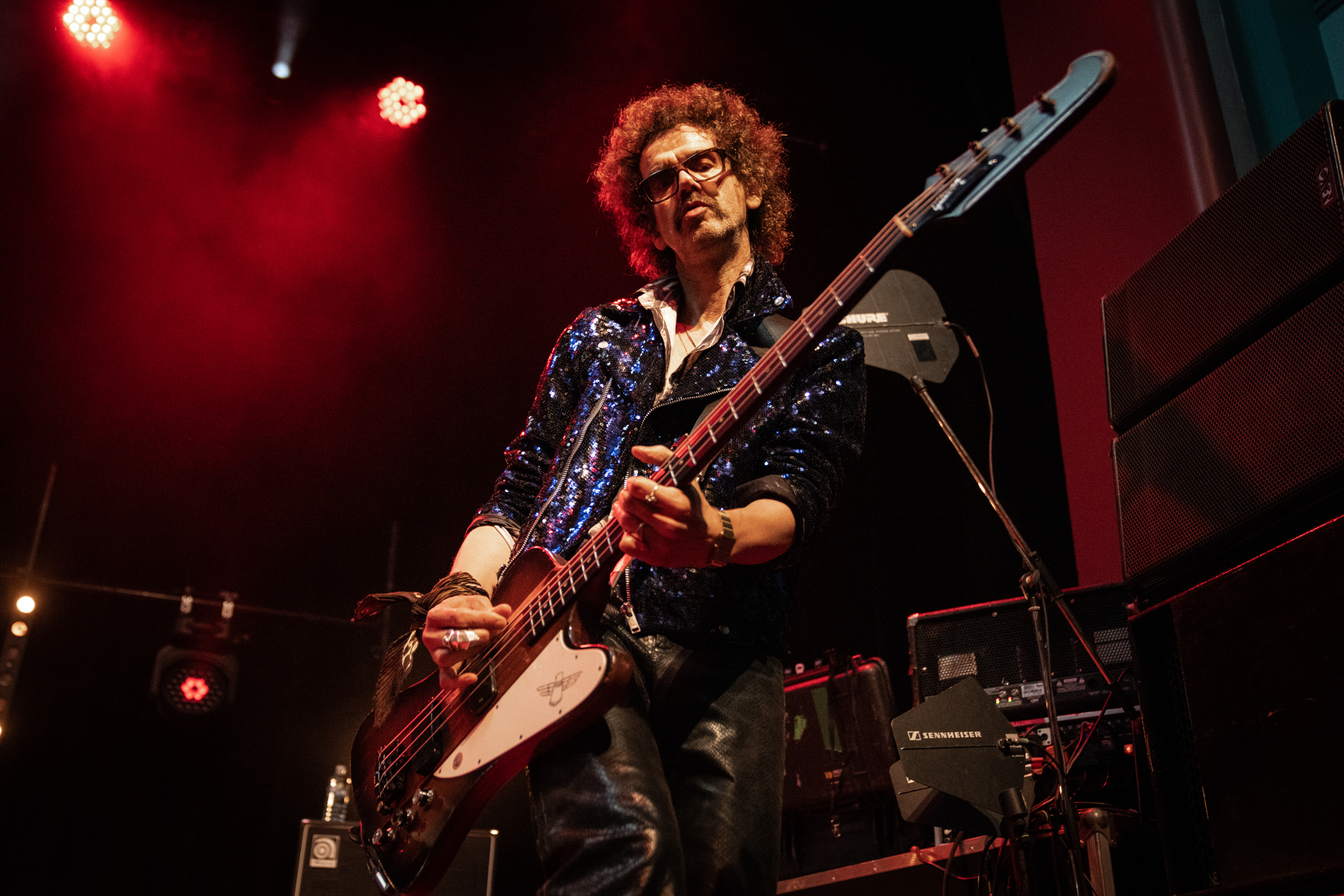 This year was just like the early days and a real treat for those that were there back at ground zero in 2003 as we gorged on 9 of the 10 tracks from the debut album 'Permission to Land' which celebrates its 20th anniversary next year (only 'Holding My Own' missing out). The remainder of the set comprised of just 8 tracks from the rest of the Darkness' impressive catalogue with three from 'Motorheart', a couple from 'Pinewood Smile' and just the odd track from 'Easter Is Cancelled', 'Last of Our Kind' and 'One Way Ticket to Hell …and Back'. Fans of 2012's 'Hot Cakes' sadly lucked out.
There are a lot of bands that could learn a thing or two from watching The Darkness perform and everyone here tonight knows it, and for The Southern River Band who know a thing about real Rock and Roll themselves, it's the best possible education.
All photos by Caris Bingemann Photography
Not had enough Darkness?
Check out our interview with Dan HERE